Best Pet Costumes for 2020
Best Pet Costumes for 2020 Calling all pet owners! We know you love spending time with your Best Furry Friend, and Halloween Night is no different. Whether you want them to join your eerie ensemble or stand in their own spooky spotlight, here are the best pet costumes for you and your BFF to haunt the streets in style!
DIY Disguise

If you're on the crafty side and have some extra time on your hands, why not give your pet's costume a homemade touch?
This costume idea is so cute you'll want to eat your dog right up! It's a bit more labor-intensive as far as DIY costumes go, but it's totally worth the end result! The M&M's are filled with cotton stuffing so your pup will stay comfy cozy all Halloween Night long.
Unicorns are all the rage, so help your pet get in on the trend! All you need for this project is colorful yarn, shiny gold fabric, and some cotton stuffing. Just be sure to cut the yarn short enough that it doesn't turn into a chew toy!
Beanie Baby
Not only is this costume idea ridiculously adorable, but it's also super easy. Grab some red, white, and yellow felt and a hot glue gun. Once you've cut and assembled all your pieces, just attach it to your dog's collar.
Animal Angel or Devil Dog?
This Angel & Devil costume idea is quick and easy and lets you change up your pet's look throughout the night – possibly based on their behavior, but that's up to you! It's especially great for pets who don't like the idea of a shirt or fabric wrapped around their bodies.
Paint Your Own Pup
If you have an artistic flair, pet-safe paint lets you customize your canine! Make sure you're using paints that are specifically for pets like these ones on Amazon – they are non-toxic and won't cause irritation to your pet's skin.
Harry Paw-ter
Accio Cuteness! Grab a scarf with Gryffindor colors – or Hufflepuff, Ravenclaw, or Slytherin, depending on what the Sorting Hat told you. You can keep it simple with your house's scarf or add some pipe cleaner glasses and Harry Potter's lightning bolt scar!
Sweet Strawberry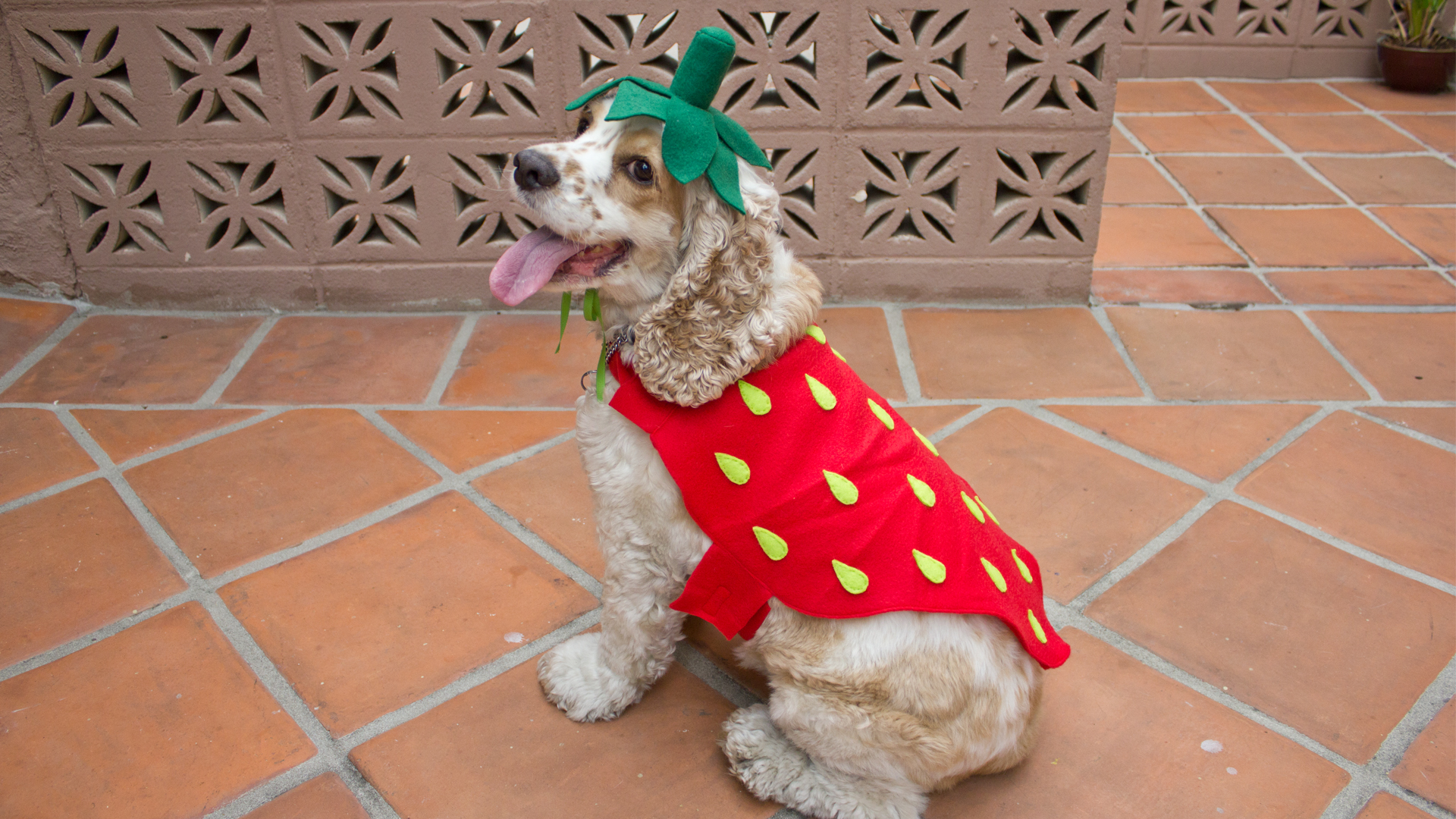 Simple, soft, and berry sweet, this costume is sure to get you, and your pet noticed on Halloween Night! Dress up as a farmer or another berry buddy to complete the ensemble! Learn how to make it here.
Stylish Store-Bought Ideas

While you're shopping around for your Halloween outfit or costumes for the kids, check out these pet-friendly threads for your favorite furball!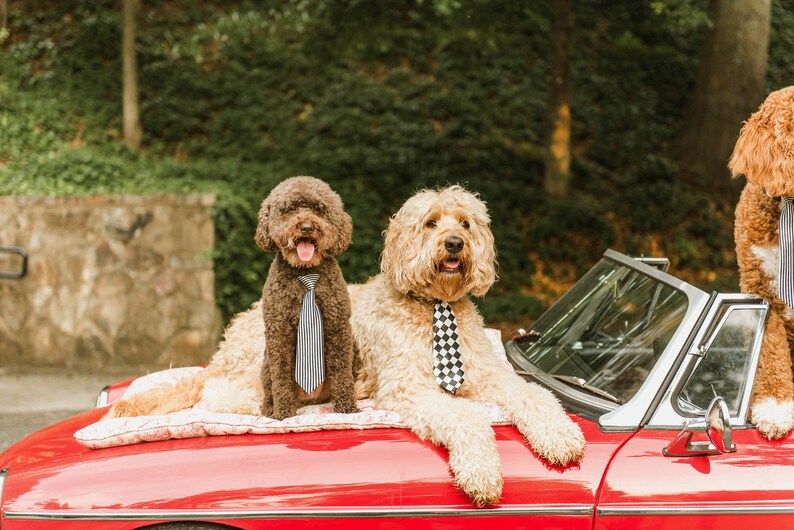 This costume is easy on your wallet and time. Perfect for dogs that are a array of shapes and sizes, plus it's such a snazzy look! How could you resist?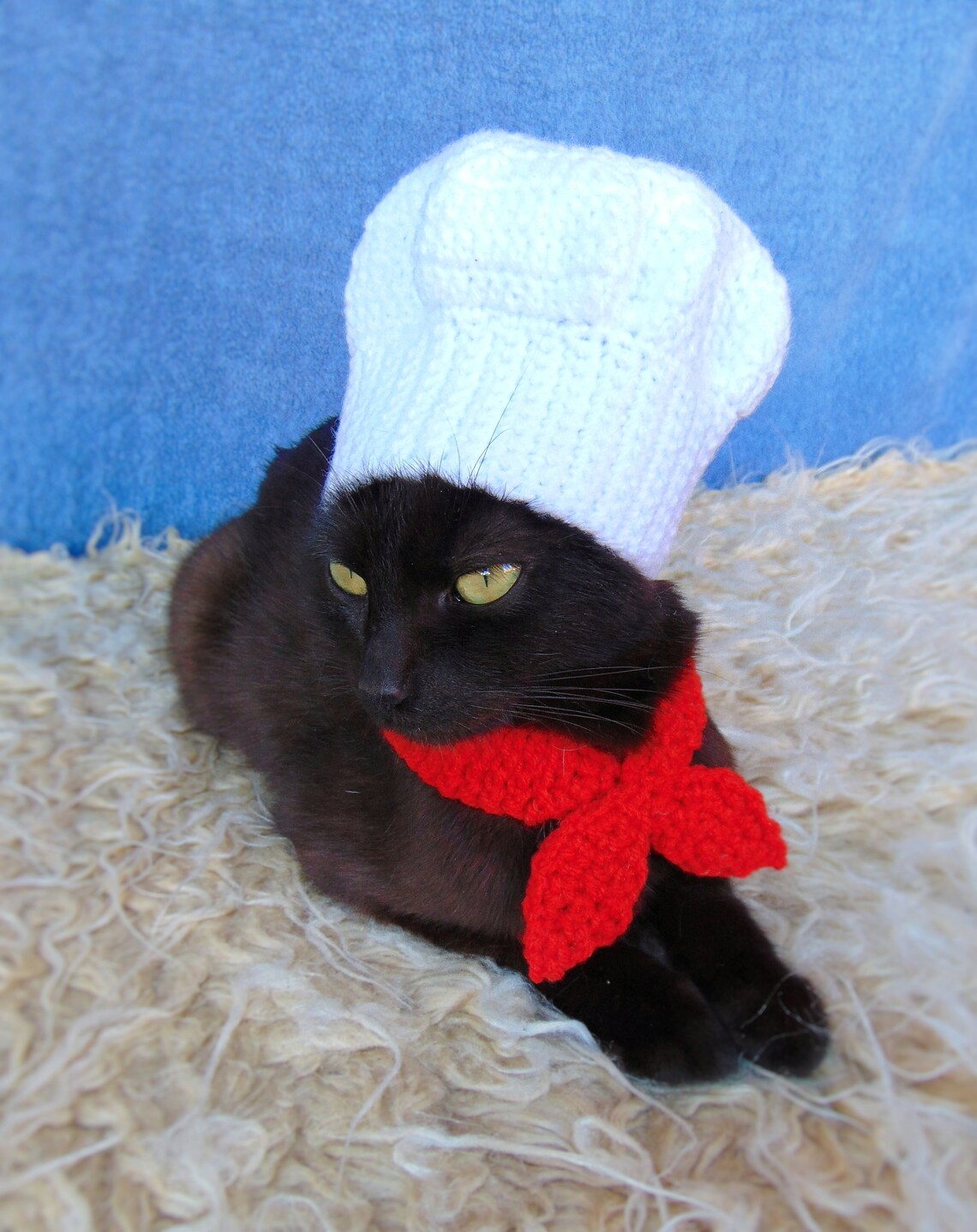 This costume is perfect for big cats or dainty felines. Crocheted Chef costume is perfect for your beloved feline.
The most wonderful thing about Tiggers is this costume! The Tigger Dog Costume comes in sizes Small through Extra Large, so no worries about the fit. If you can find a human-sized Pooh Bear costume to match, you two will be the talk of the Hundred Acre Wood!
You treat your pet like royalty all year round, but Halloween Night is the time for your little King or Queen to parade through the streets. You could dress up as one of their royal subjects – even though that's your role the rest of the year, too.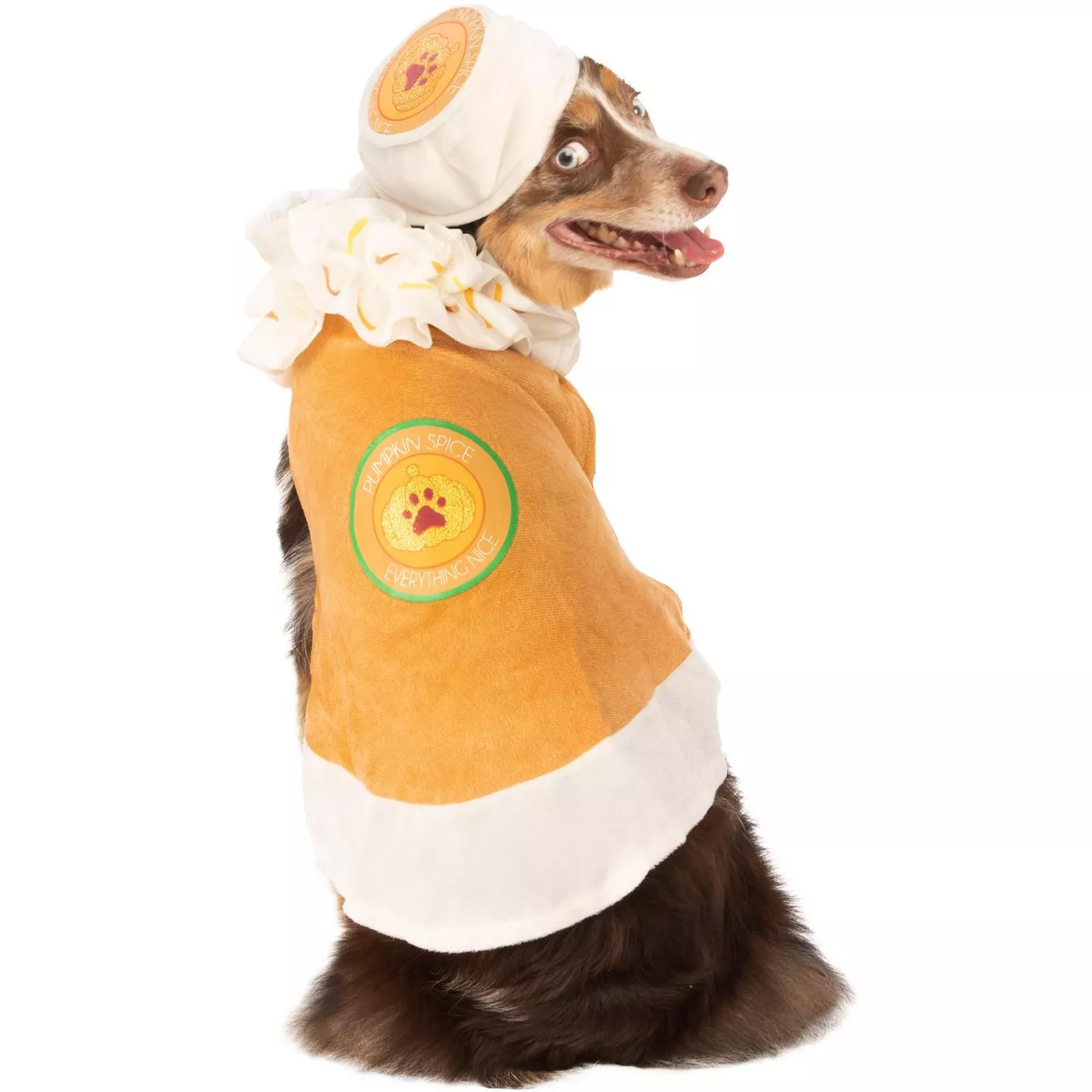 This costume is equal parts spicy and sweet – just like your four-legged friend, right? The Pumpkin Spiced Latte costume from Rubie's is perfect for coffee fanatics and their sweet puppucinos!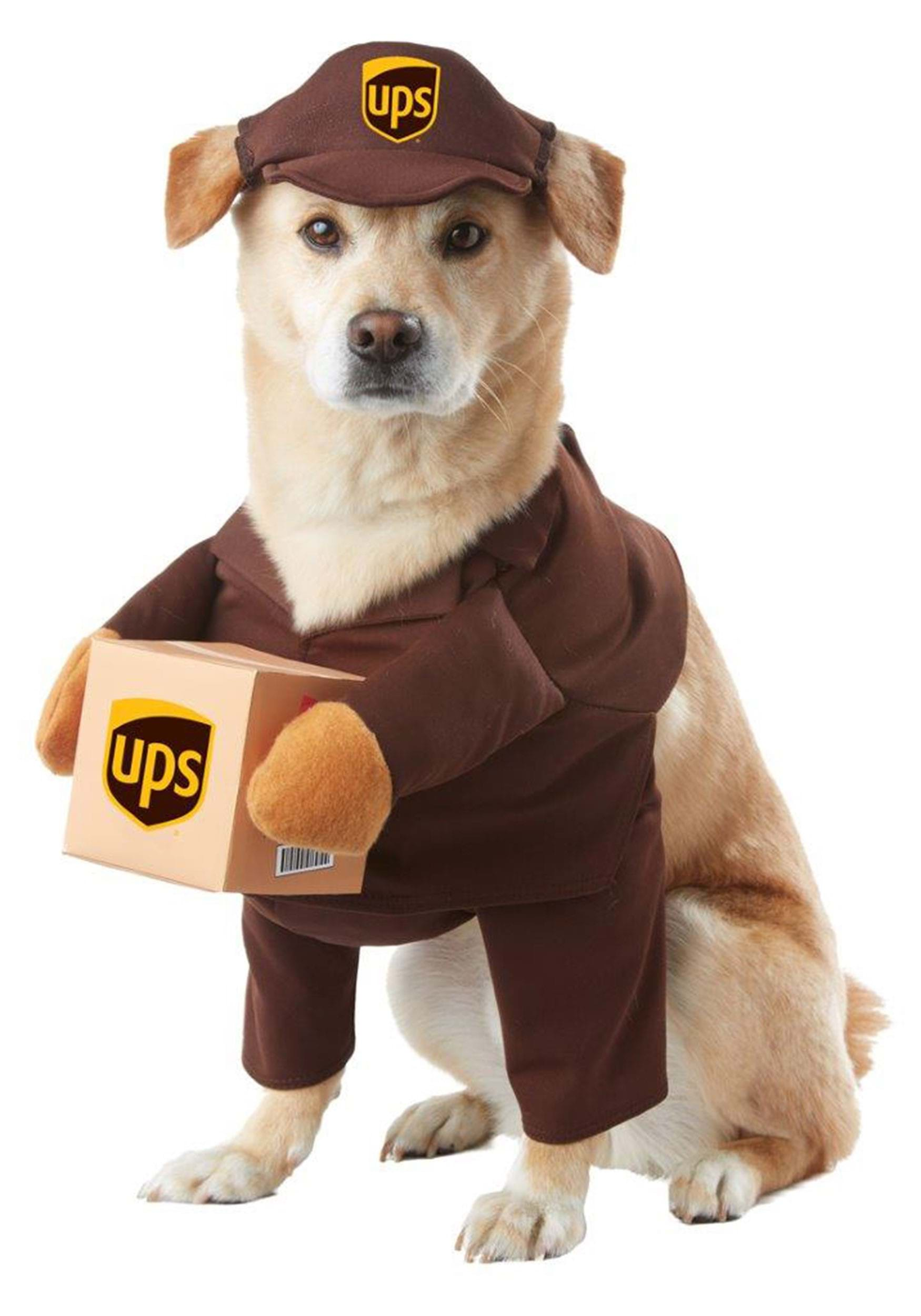 Okay, how perfect is this costume? Some dogs love when the mail carrier comes to the door, while others…well, let's just say they're not the biggest fans. Regardless of how your pup feels about delivery drivers, they'll be the cutest one in the fleet with this costume!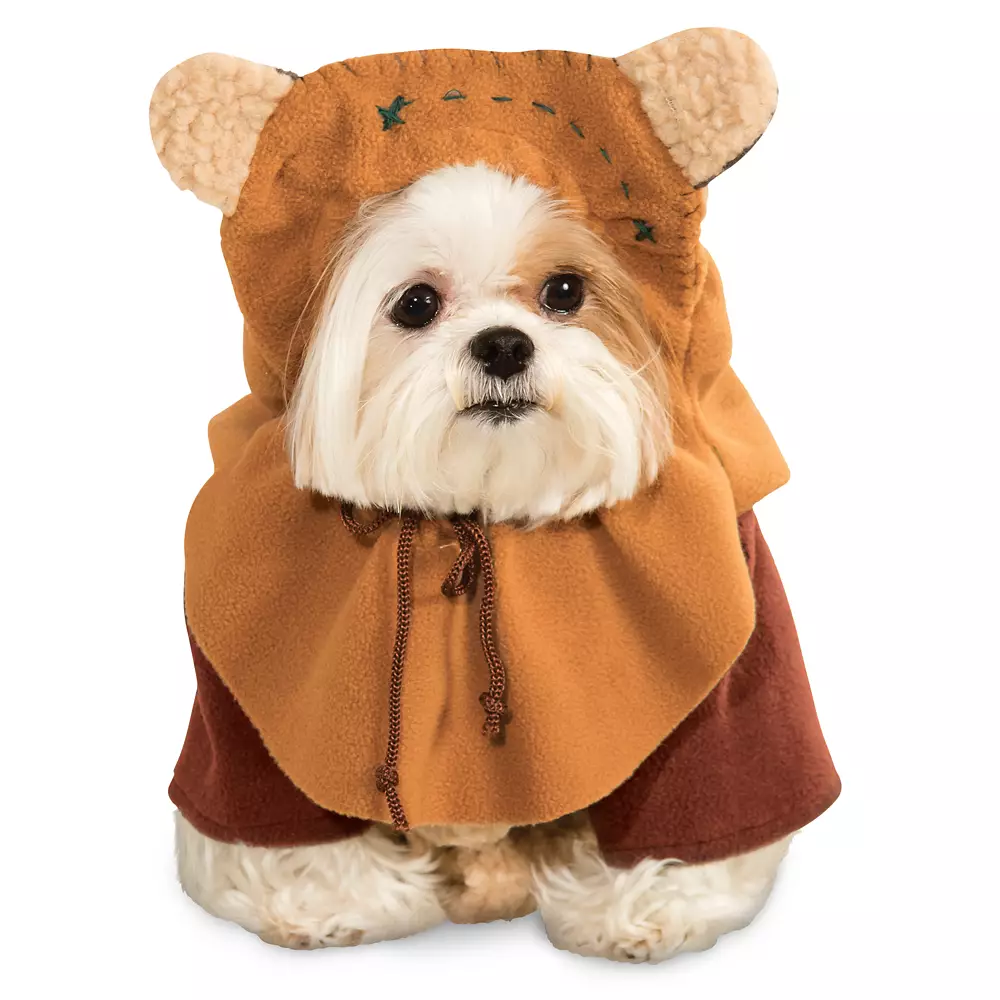 In this Ewok costume, your dog will be the most adorable four-legged furball on the planet or in a galaxy far, far away. The headpiece and bodysuit are so soft that your pup will feel comfy cozy while joining the rebellion in search of Halloween treats!
Zoinks! Your dog will be the sweetest sleuth of the night, solving mysteries and busting bad guys – all while chowing down on some Scooby Snacks. So split up, gang, and find those meddling monsters!
When you need a super cute partner to join you for spooky adventures, who you gonna call? Dress yourself up as a ghoul to accompany your ghostbusting best friend, and you two will be Halloween favorites!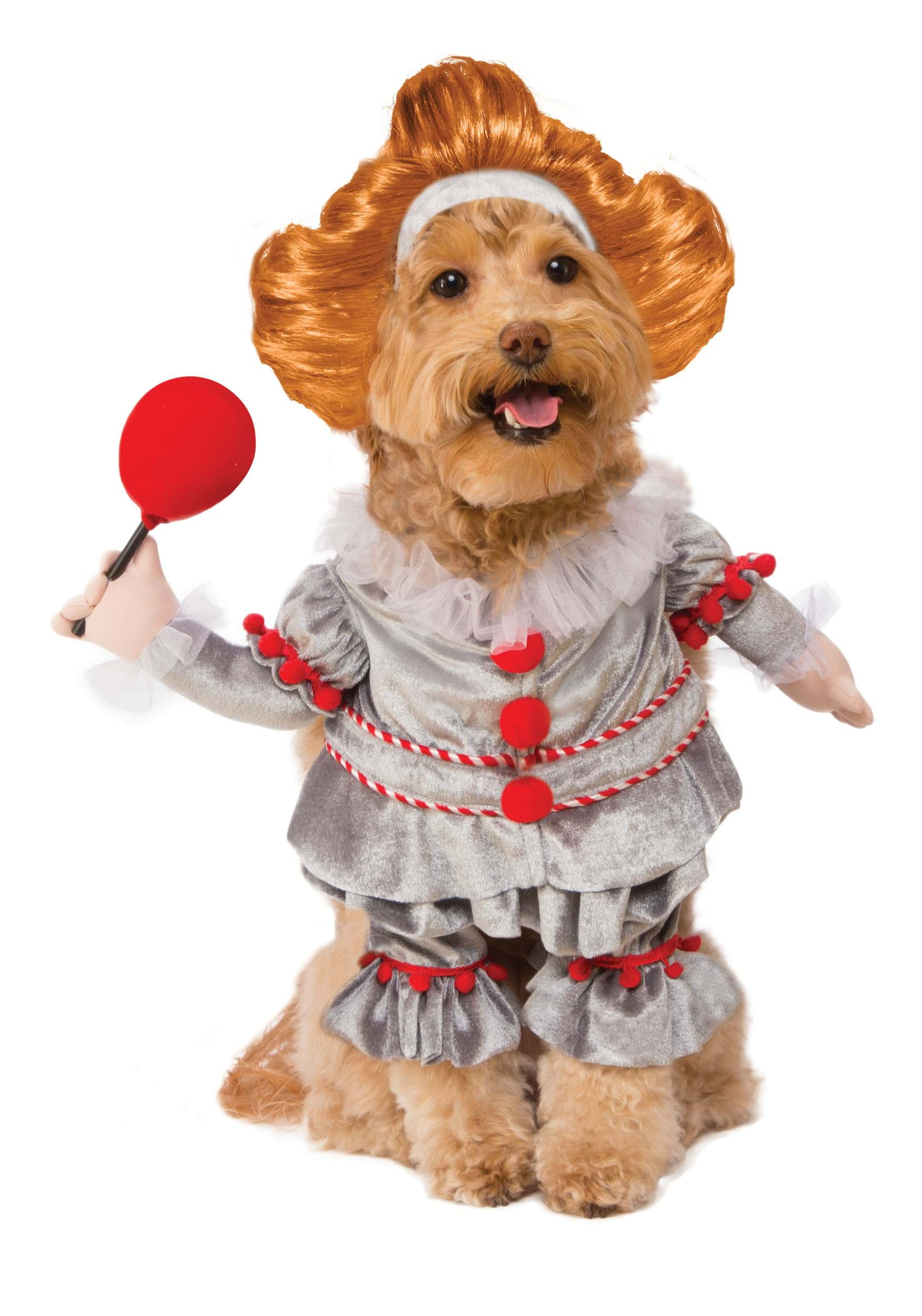 This Pennywise costume isn't nearly as horrific when there's a cute, furry snout sticking out of it! Your dog will be the cutest horror villain you ever did see with the Pennywise wig and – of course – a plush version of the iconic red balloon. But steer clear of any storm drains, just to be safe.
As long as we're talking about iconic Halloween villains, we can't forget about Beetlejuice! The Beetlejuice ensemble is complete with the signature wild, gray wig and striped jacket. Say his name three times – don't forget to wave a treat – and this costume will appear to make your pup the star of Halloween!
Did you try one of these costume ideas or have more to share? We want to hear from you! Check out Junk Container Service Group, Instagram, Twitter, Facebook, and Pinterest, and drop a photo of your favorite furry friend in their Halloween outfit!